All users of the Cedar Ridge Range Pistol and Rifle Areas are required to read Range Rules Card, listen to short lecture by staff and answer short quiz to demonstrate their understanding of range rules. Shooters (except minors under supervision) will be required to leave valid picture ID (drivers license, military ID, etc.) when signing in to shoot.
(All fees listed include applicable taxes)
Pistol/Rifle Range Use (per person, per day) $15.00

Registered shooters may shoot as many rifles and/or handguns as they wish during their visit at no extra charge. Cedar Ridge Range does not charge "by the gun".
*Spectators are permitted, at our discretion. If you decide to be a shooter, you will pay first and attend the safety orientation! Spectators will not be allowed to handle any firearm/ammo or be allowed to be on the concrete shooting pads or go downrange, at anytime, for any reason, during their visit. Any person who has not paid and registered at office that is found shooting or handling will be banned immediately and removed from property or subject to arrest for theft of service.
Juniors Range Use (under 14 years of age) $7.50
*Minors will be strictly supervised by an adult who is signed in to shoot and has paid the range fee. (18 years or older) Supervising adult will be held accountable for actions of minor! Minors will be required to shoot only on supervising adults target frame unless a full adult fee is paid for the use of the additional frame.

Handgun cartridge/shotgun steel bays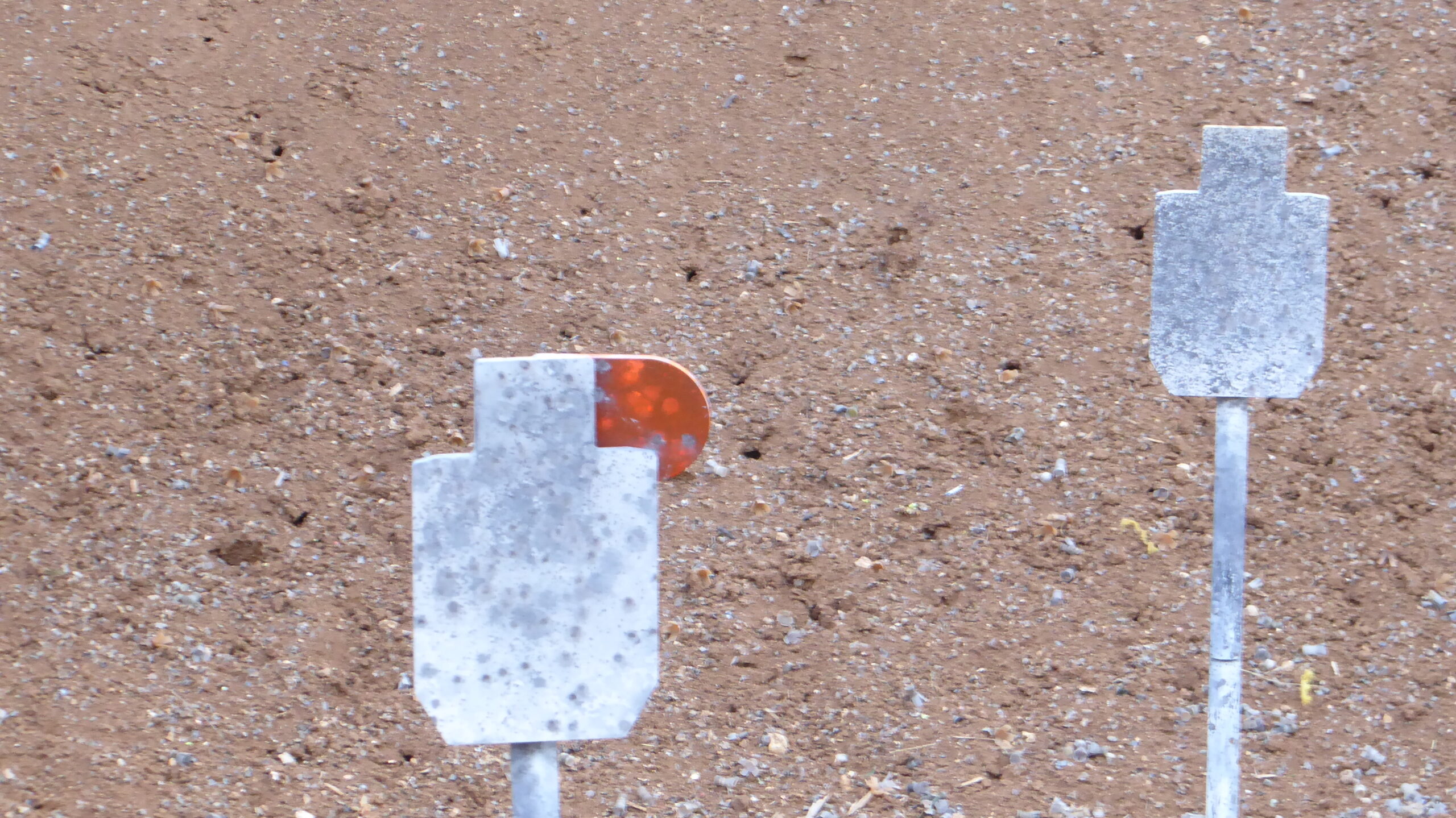 & rimfire falling steel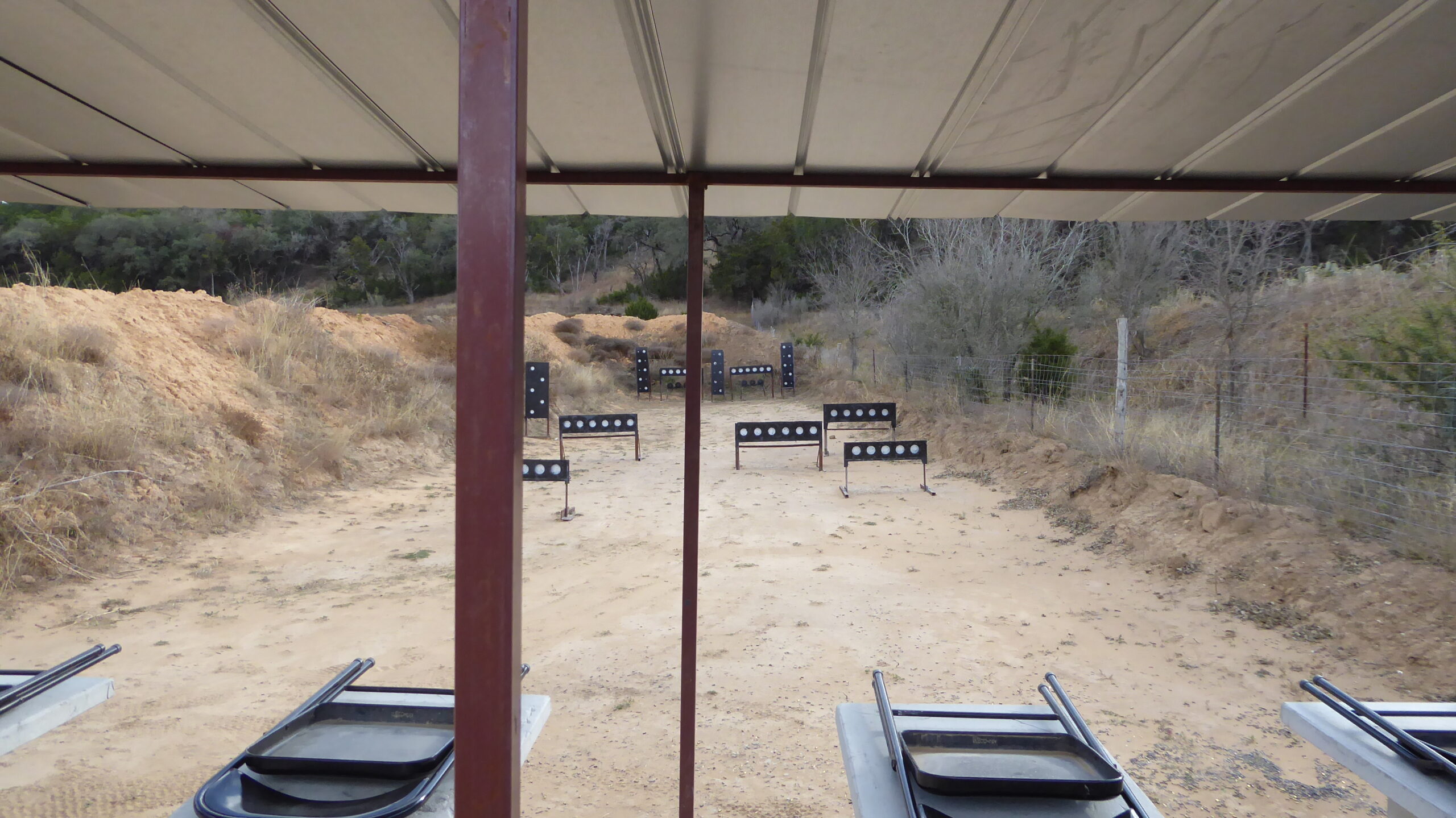 bay are $6.50 per person in addition to your $15 range fee. Your fee covers the use of all the steel bays and you can shoot shotgun using lead birdshot or buckshot on the handgun steel bays.
Shotgun frame – per group and per frame $15
Extra target frame (Available only on weekdays) $7.50
Early Bird Summer time access – As an add-on for CRR Members, you can pay $75 for access starting at 10am for our Summer hours.
*Cedar Ridge Range will loan customers FREE use of: Spotting scopes, sandbags, pistol rest, table mats (limited availability). All loaned equipment will be returned in "same as loaned condition" or customer will be required to pay for all damages or losses.